A WEIRD obsession that black women have to get married??
Why is a woman wanting to get married now classified as a weird obsession??
Sanaa goes on to say that the divorce rate is over 50% and she doesn't invest in anything that has such low odds..
She went on to say that black women are being pressured into marriage as well.
So we are pressured to get married and have a weird obsession with it as well.
Hmmm…
Well I will say this. With 72% of all black births from 2015 were from non married black women, how successful is this pressure on black women to get married???
Only 25% of Black Are Married??
Among currently married adults between the ages of 15 to 44 only 26 percent of black women were married, 45 percent of Hispanic women were married and 51 percent of white women were married (Goodwin, Mosher, and Chandra 2010
Over the life course, Blacks are the least likely of all racial groups to ever marry (Parker and Wang 2014).
We cannot subscribe to this feminism agenda.. Sanaa comes from a privileged background.
She is financially independent, childless and almost 50 years old. Good genetics has afforded her steady marketability with her industry BUT in real life, she would be considered a woman who has HIT A WALL.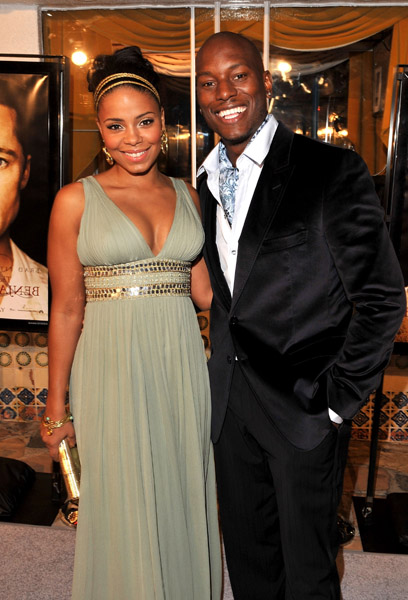 Putting Marriage Last?
Putting yourself first is fabulous, and I support that 100%, but if you are unable
to have found and experienced a life partnership at almost 50 years old,
there is a probability that there is some mental instability or just narcissistic or extreme selfishness at play here.
There are no men dragging black women down the isle and the girlfriends of
black women are supporters, accomplices, providers of alibis
for black women who find it a more attainable goal to f*CK for money and fun and babies instead of marriage.
That's a problem.
To insinuate that a black woman is emotionally unstable because she earnestly wants a life partner is parasitic
in scope and an enemy to the structure of the family and our race in general.
The Problem With Our Black MEN
The problem we are having now is a lack of warriors and men to reset the order of society and men in general are not problem solvers. Men offer no solutions, no protection and no provisions for the black woman.
Therefore, black women have become their own protectors, their own providers, they educate their children on their own which leaves a residue of low self worth, hopelessness and suspiciousness of the intentions and the efficiency of black men altogether.
So This post is about becoming clear about what our collective aim is as black women. And we don't need black women who have "given Up" on the goal of sacred unions to be the voice for the young black women coming up who SHAMED now  for even wanting to be marriage from women who can't get a man to stay with them long enough to ask!
Salkis Re is an artist, author, poet, relationship expert, CowGirl, Life Coach and the founder of
When she is slapping paint on a canvas, she's helping women across the globe heal emotionally from toxic relationships and societal conditioning.. Visit her art site too iLoveHerArt.com